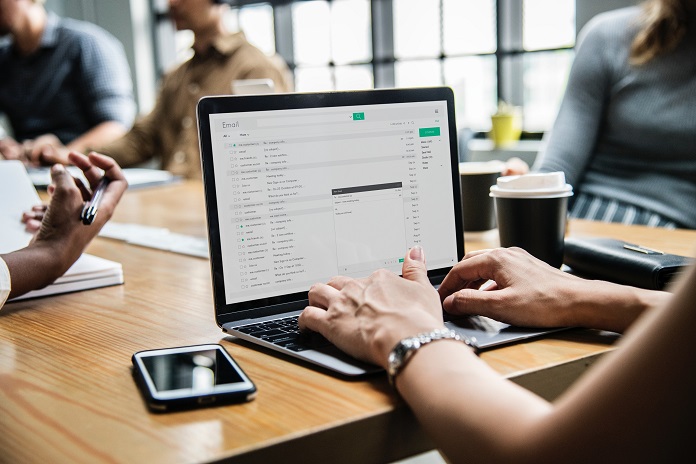 There comes a time when you look at your mailbox and realize that you will never be able to go through all the messages and sort them out in order to even begin working with those requests. Or, maybe your colleagues are used to just walking through your door asking hundreds of questions or crying for help with a matter of "great importance". Maybe your company grew rapidly and you're unable to dig through countless letters falling to your mailbox from your clients. Whatever the case is there is a day when you feel overwhelmed and decide to do something about it. The first reasonable thought that comes to your mind after you've calmed down and stopped thinking about sending it all to hell and climbing Mount Kilimanjaro, or becoming the most valuable customer of the nearest pub is to get a software that will handle all the requests, sort them out, prioritize and assign a person who can actually help with the request. At this point you decide to set up a HelpDesk in your company and started a fascinating quest of selecting the right tool, convincing the financial department to spend some money, battling security department about selecting between On-Cloud or On-Premise solution. It can be a rather "interesting" period of your life, especially if you're not fully prepared. Here are some points that will help you on your journey and convince different people:
Arguments for users:

Requests will get a number assigned to them and all the correspondence related to the particular issue will be easily traceable, so you will never get: "Sorry, I haven't received your E-Mail".
Questions will be immediately directed to the person who is responsible for that matter.
Users will know exactly what the requests' statuses are at any given time.
Users will receive a structured, easy to read response full of helpful links, images etc.

Arguments for technicians:

Support team will have an easy to use interface where they can filter requests by type, responsible person, status, priority, etc.
They will have all the conversation history at hand under single ticket number.
They will have handy templates and links to wiki pages for typical questions.
If they need help, they can ask a colleague in the comments section of the ticket or reassign it to someone else.
Some actions such as assigning tags, escalating the ticket, sending reminders and status reports can be automated.

Arguments for management:

With customizable reports management can see the full picture of requests and the way they've been handled.
By grouping request by types, management can decide what kind of employee training is necessary.
Advanced SLA rules can be created and implemented.
The full statistics of customer support representatives' effectiveness is available for any given period.
The manager can see all the requests and replies in real time and intercept in time if necessary.
OK. You've got it. You were very persuasive and you've got what you wanted. Now it's time for setup and configuration. We've got you covered. Here is the check-list of what must be done.
Configuring the Inbox:

Make sure you've configured a mailbox that collects all the requests and it's not listed in any Spam databases and doesn't have any standard Spam rules applied.
Configure forwarding of support representative's personal mailbox to the helpdesk system.
Make sure that the address used for outgoing E-Mail is the address of the HelpDesk mailbox.
Make sure that internal CC addresses, if any, don't show in the header of HelpDesk E-Mail messages sent to the end user.

Configuring forms, templates and custom tags:

Create a request form. Make sure all the fields for customer's identification in the system are present.
Carefully create all the request categories and tags. You will be filtering all incoming requests and assigning a technician based on the tags users select.
Set up correct permission levels for technicians, supervisors, managers, etc.
Create SLA rules to automate all the processes such as changing the request's priority, pushing the request to the top of the queue, escalating the request, etc.
Create wiki pages for internal and public use.
Create reply templates.
Carefully create auto-replies and automatic notifications. Make sure the client doesn't get tons of automatic messages. Otherwise, your address will end up in spam lists.
Make sure all templates work correctly, all the links and attachments are present and there are no "404" pages in the links included in templates.
Create and add personal signatures of the support representatives at the end of all outgoing messages.

Train the customer support team.
Test the system in a closed group before opening to the public:

Select a group of "users" and "customer service representatives" and have them model the real-life situations: create request, communicate in helpdesk, reply to incoming E-Mails to make sure everything works as intended and gets registered in the system.
Check if all automatic rules work as intended.
Simulate SLA violations and check if all the triggers work as programmed.
Send some typical questions to check if they trigger correct auto-reply templates.
If you have all the checkboxes checked, it's time to go live. Was it hard? Let's say, you've seen nothing yet and you're just starting your long journey of tweaking, configuring, re-configuring and keeping the whole system alive.
We are sorry that this post was not useful for you!
Let us improve this post!
Tell us how we can improve this post?
(Visited 271 times, 1 visits today)