Creating a SharePoint Form Library
Create a new Form Library in SharePoint: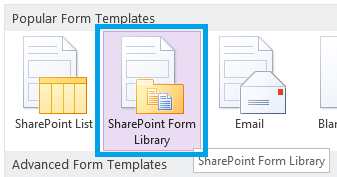 Design your Form using InfoPath:

Save your form to a file, and then publish it to SharePoint:

Select to publish it to SharePoint site:

Enter the location of your SharePoint site: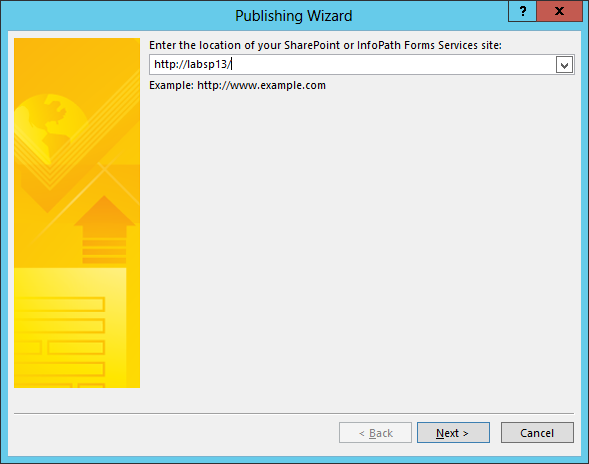 Select to publish it as a template in a form library: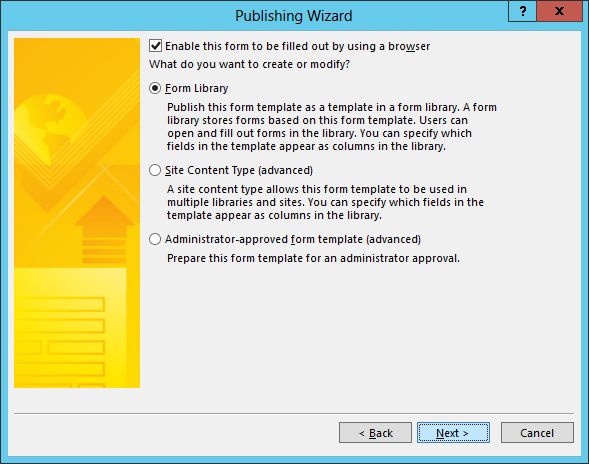 Select to create a new form library: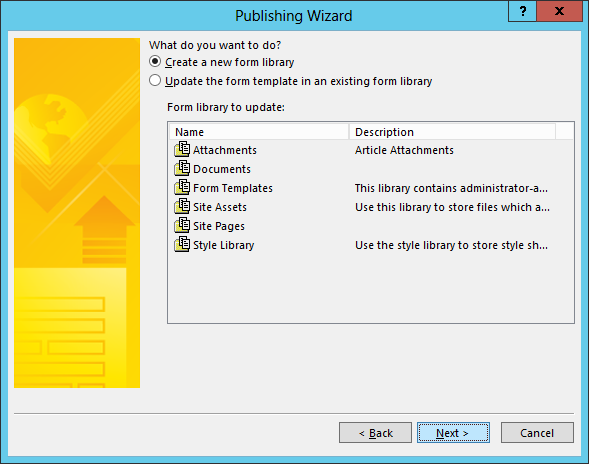 Specify the name for the new Library: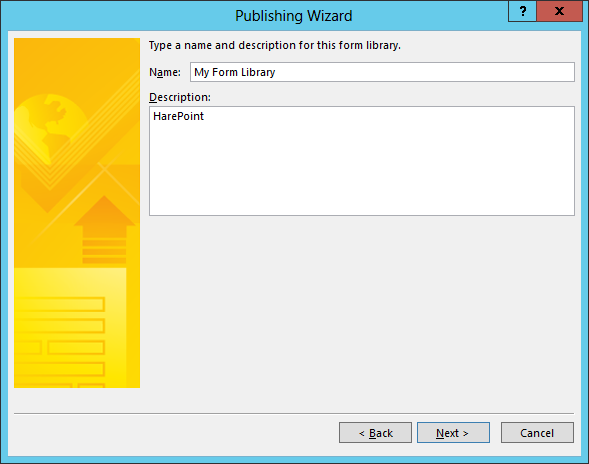 Add the form fields to available as columns in SharePoint sites: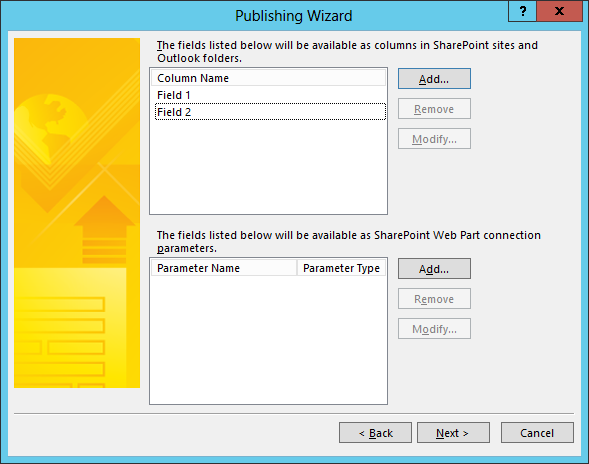 Verify the information summary and click Publish. Now you can create first document in the new Form Library:

Fill the form and click Save:

Specify the name:
The document has been created:

Creating a workflow
Make sure all required installations and setup are made for Document Conversion to work properly (please refer to InfoPath to PDF Service Installation Guide)
Open SharePoint Designer and connect it to your SharePoint site. Create a new List Workflow for the Form Library. Note that SharePoint 2010 Workflow Platform Type should be used: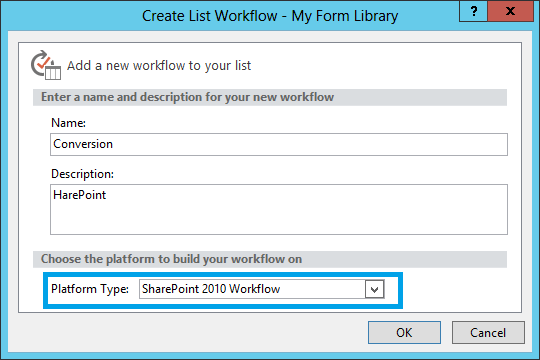 Add action 'Convert InfoPath Form and Save to Document Library' (located in HarePoint Activities – Document Conversion group):

Specify Current Item: Encoded Absolute URL as list item url parameter: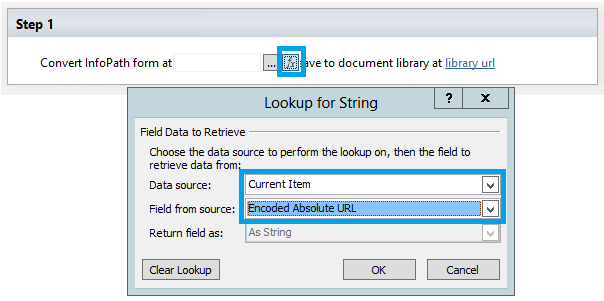 Specify the Document Library URL, where converted form should be stored, e.g. http://labsp13/Converted%20Documents:

Allow this workflow to be manually started in SharePoint Designer:

Save and publish the workflow.

Running a workflow
Select filled form in form library and run Conversion workflow that was created in previous paragraph:


This workflow has no initiation parameters, so just click Start: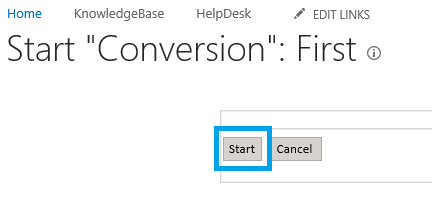 The workflow will start. During this process, InfoPath will be called so it will appear in the background for a few moments.
Checking results
Make sure the workflow is completed successfully:

Access the document library where converted form is saved:

You can see PDF file containing the converted form:

---
Learn more about HarePoint Workflow Extensions and over 300 new activities to automate any business process without programming.
We are sorry that this post was not useful for you!
Let us improve this post!
Tell us how we can improve this post?
(Visited 9,427 times, 1 visits today)