HarePoint is a trademark of MAPILab Ltd promoting products made for Microsoft SharePoint and Office 365.
History

The MAPILab Ltd team was formed in 1999 specializing in product development for email systems. One of our leading products was a system of visual design of email processing algorithms for creating automated systems and integration email with databases and information systems. Our clients included: banks, e-commerce providers, ISPs and other organizations whose data exchange between information systems is based on automatically generated emails.
In 2003, we became interested in the Microsoft Outlook and Microsoft Exchange Server market, which began dominating in the business environment. The company was sold to a foreign investor, and product development process was transferred to the Czech' R&D office of the new owner.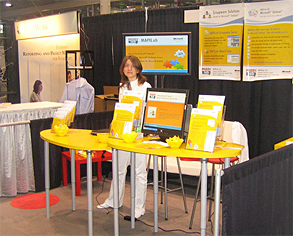 In 2003, MAPILab was founded. Thanks to well co-ordinated team-work and gathered experience, the group introduced a number of award winning products for Microsoft Outlook and Microsoft Exchange Server, and received Microsoft Gold Certified Partner status within a year.
By 2006, the company released more than 30 products for Microsoft Outlook and Microsoft Exchange Server, such as: MAPILab Search for Exchange (the solution for searching messages and other items in multiple mailboxes on Microsoft Exchange servers) and MAPILab Toolbox for Outlook (multifunctional like a Swiss Army knife: it offers 20 tools for Microsoft Outlook users).
Having gained popularity as a high quality and innovative software developer, the company actively participated in international exhibitions in the USA and Europe, such as: CeBIT, Microsoft Ignite, Microsoft TechEd, the Microsoft World Partner Conference and many others.
By 2008, the company had 40 staff members, a list of almost fifty products and more than one million users. As sales of Microsoft Outlook and Exchange Server became stable, the company started looking for fast growing and new perspective markets.
HarePoint and SharePoint
We chose Microsoft SharePoint Server as this type of perspective technology and market to actively develop in the next decade, combining very promising preliminary studies and a history of successful long-term collaboration with Microsoft. In 2008, MAPILab Statistics for SharePoint (it's known as HarePoint Analytics for SharePoint now) was released, even exceeding the company's high expectations with its vast popularity.
Since the MAPILab trademark is closely associated with products for Microsoft Outlook and Microsoft Exchange Server, and the corporate website and product list in partner catalogs was becoming too crowded, a decision was made to promote products for SharePoint under a new trademark.
Today, seventeen products for SharePoint Server already are represented under the HarePoint trademark; moreover, we have many ingenious ideas of how to make users' live much easier. Stay with us, and you will see these soon.
MAPILab Team and HarePoint
It is not simple to hold a team together for ten years in the business world. We are proud to have done it!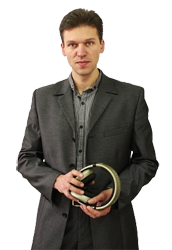 Andy Manchuk, CEO
Andrey has been with the company since 1999. As a child Andrey was interested in radio-electronics and programming. After earning a degree in business he began his career in the IT department of a bank.
As the CEO of MAPILab since 2008, Andrey handles operational and financial management. In spite of his busy schedule, you can still find Andrey at the theme exhibitions and conferences where participates our company.
Andrey's parents and brother are musicians. He loves music, too, has a good ear for it and sometimes helping his family with their business. Don't be surprised if you see him at an audio control console.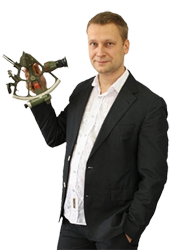 Alexander Gorlach, Director of Strategic Development
Alexander joined the company in 1999. After studing radio-electronics and programming when he was young, he went on to earn a degree in computer science and began a career in programming.
Alexander became CEO of MAPILab up to 2008, but as the business grew, he switched his attention from operational management to the company's development. Parallel to his work, he was also a board member of the Software Developers Association (ISDEF).
Alexander is passionate about sea and yachting, has a IYT Yachtmaster Ocean certificate. Prefer to spend holidays with his family, friends and colleagues, somewhere in the sea around the world.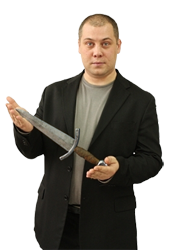 Michael Tsiplakov, CMO
Michael joined the company in 2000. As a child, Michael was interested in history and historical reenactment. He has a degree in business and started his career in advertising.
Michael created advertising and marketing departments for the company from scratch and has organized and participated in international exhibitions. Please contact Michael for all major deals.
Michael like to spend his free time at jousting matches, historical reenactments and airsoftgun. He is our go-to-guy when someone needs to cast a bronze buckle or repair chainmail armor.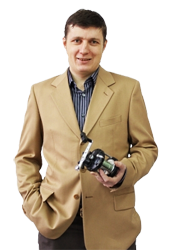 Alexey Shlibanov, CTO
Alexey has been with the team since 1999. As a child, he loved basketball, but left sports to earn a degree in mathematics, and then starting his career as a programmer.
Alexey was a leading programmer at MAPILab Rules for Exchange, a very complicated project, which set out exclusive standards for loads and stability. Alexey has been the supervisor and coordinator of several projects in recent years. He helps resolve some of our most challenging technical problems.
Alexey has two children. He is an enthusiastic fisherman and tourist. At weekends you can find him either at work or on the riverbank (or beach) with a fishing-rod on his hand.