HarePoint Workflow Extensions include an action called 'Get Interval Between Dates'. This is a great action allowing you to calculate interval in minutes, hours, days, months or years, as well as optionally exclude holidays according to iCalendar file (.ics).
However, there is a task that you can come across very often in various scenarios, and even "Get Interval Between Dates" action is not really helpful in such cases.
This is a situation when you need to calculate only the working time between the two dates.
Now it can be easily done with a new action in HarePoint Workflow Extensions – 'Get Working Time Between Dates':

This action is very simple to use since you only need to specify start and end dates. It will automatically take the working days and working hours configuration from Regional settings of a SharePoint site: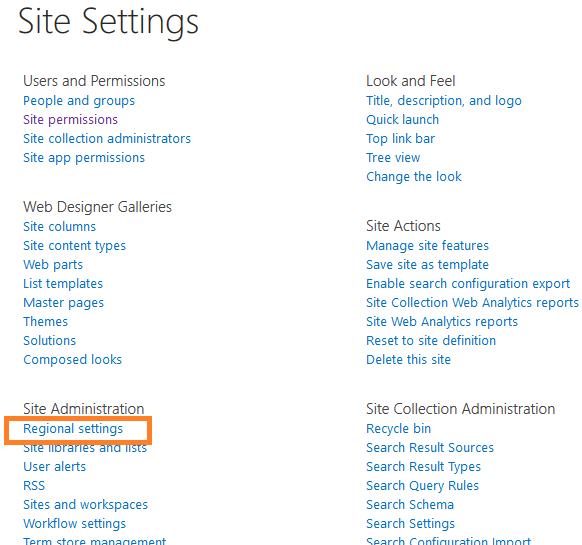 In Regional Settings, you can flexibly configure working week, working days and working hours:

As you can see now, calculating working days or working hours could not be easier than this.
---
Learn more about HarePoint Workflow Extensions and over 300 new activities to automate any business process without programming.
We are sorry that this post was not useful for you!
Let us improve this post!
Tell us how we can improve this post?
(Visited 1,964 times, 1 visits today)