03/12/2014
HarePoint ran a very active exhibition stand at the Microsoft SharePoint Conference from March 3 - 6, 2014 in Las Vegas, NV, USA. This conference is the key event for the whole SharePoint community including developers, vendors, consultants, integrators, experts and users; this year's gathering had more than 8000 attendees and over 150 exhibitors and sponsors.
HarePoint presented their award-winning products such as HarePoint HelpDesk; HarePoint Analytics for SharePoint; HarePoint Workflow Extensions and HarePoint Knowledge Base. All of them attracted the attention of conference delegates and over a 4-day span, hundreds of product presentations at the HarePoint stand were given.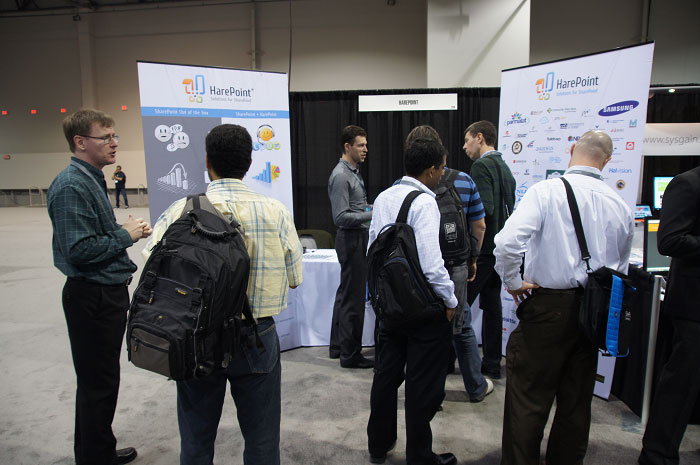 "We often participate in events in the EU, but this was the first US event for our SharePoint solutions. We knew how big this event would be, but even so we were pleasantly surprised to see the number of people interested in finding new solutions and making new contacts among developers," said Andrey Manchuk, CEO of HarePoint.
Aside from presenting products, the conference sessions were also very useful, as the latest news and developments, like the eventual termination of InfoPath and the addition of a native helpdesk in SharePoint, were disclosed. By attending such events, HarePoint is able to gauge the pulse of the market and make strategic plans in the dynamic world of SharePoint products.
HarePoint thanks all exhibition attendees for showing their interest in the products we presented and looks forward to further partnership. Additionally, the company expresses its sincere thanks to Microsoft representatives for providing help in organization and preparation for the exhibition.
See you at SPC 2015!