03/17/2017
We would like to introduce you to our latest update of HarePoint Discussion Board for SharePoint – an ideal tool for achieving a new level of collaboration among your team members.
The new version is fully compatible with Microsoft SharePoint 2016. HarePoint Discussion Board's design is improved to comply with all the current requirements and can be used with all types of SharePoint Sites styles.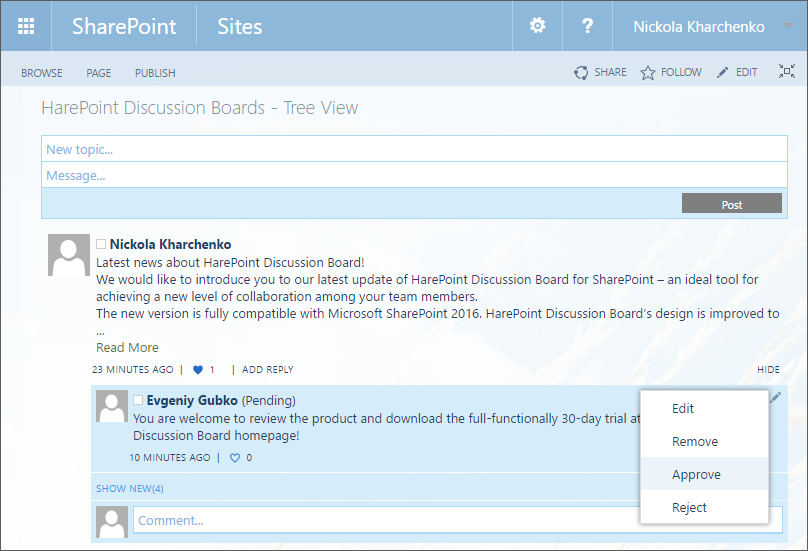 The product expands SharePoint's out-of-box discussion board feature and, in sharp contrast to competing products, HarePoint Discussion Board is interactive, with message and comment posting in real-time and no need for page reload. Most users now are used to a Facebook-style discussion board and we are happy to provide this smooth, 'ergonomic' interaction in SharePoint.
Other features that are noteworthy are:
Like and Alert Me notifications for discussion threads,
different views and appearances for discussions,
and complete support for attachments in posts or comments; and moderating.
You are welcome to review the product and download the full-functionally 30-day trial at the HarePoint Discussion Board homepage.