Using HarePoint Workflow Extensions for Office 365, you can bring completely new capabilities to your workflows in SharePoint Online. This product adds over 200 custom workflow actions, enabling you to achieve a wide range of automation scenarios.
Moreover, HarePoint offers a Freeware license allowing you to create one workflow using all custom actions (except "Covert Document to PDF") for an unlimited time and completely free of charge. Follow the instructions below to install the product to SharePoint Online and use it free of charge.
Step 1: Deploy HarePoint Workflow Extensions for Office 365
To start using this solution in your environment, you need to download the product app, add it to your app catalog, install the product and create product's account. Follow this step-by-step guide to quickly deploy the solution in several minutes.
Step 2: Enable the freeware license
At any time, you can switch to free subscription to use HarePoint Workflow Extensions for Office 365 completely free of charge for an unlimited time.
In HarePoint Workflow Extensions Management Console, click Switch to account: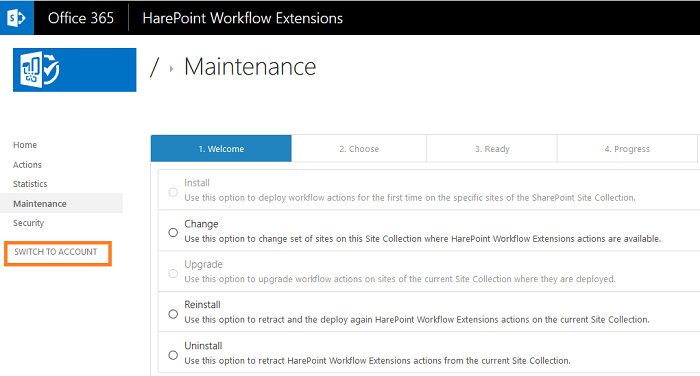 Select a billing account you've created earlier and click Switch:

Click Billing in the left menu.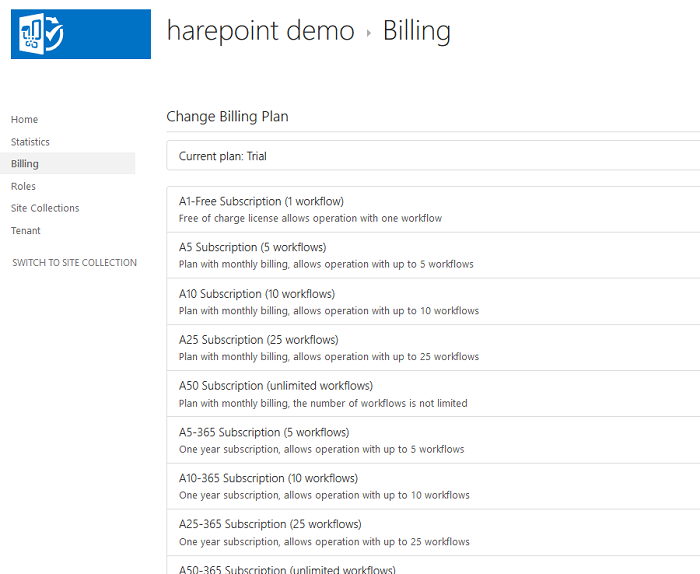 The Management Console indicates you are currently running a Trial version.
The Freeware License allows using all available HarePoint actions (except "Convert Document") in one workflow. The List of active workflows can be reviewed at the bottom of this page:

Click on A1- Free Subscription (1 workflow):

Click on Switch to Free Subscription: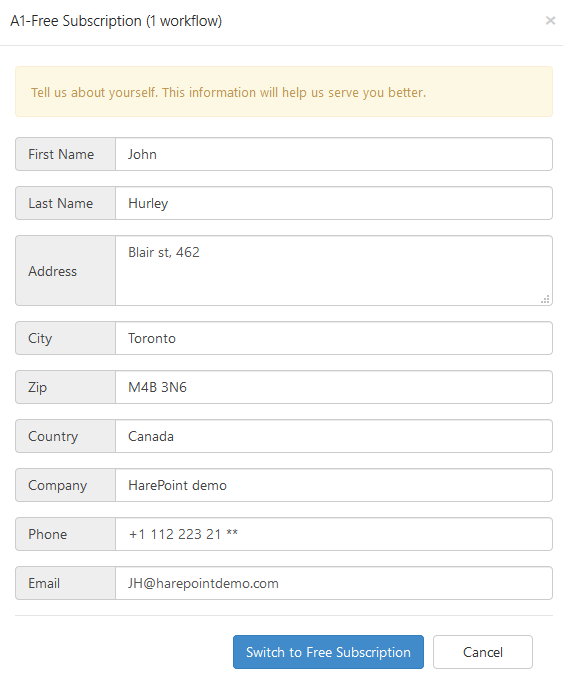 Fill in the form and click Switch to Free Subscription. The billing plan will switch to Freeware License shortly: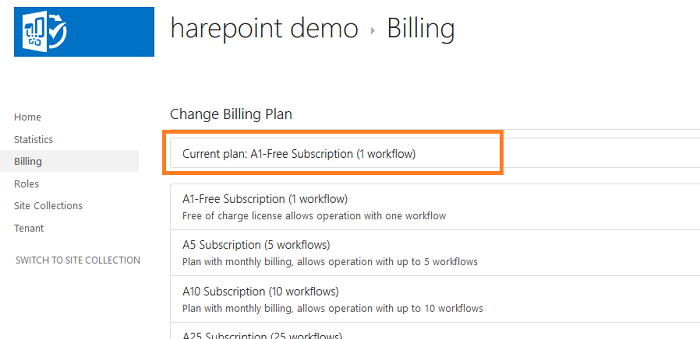 From the Billing section you are also able to switch to any of the paid plans.