02/22/2023
We are happy to introduce new updates to our SharePoint Workflow solutions that helps to easily automate and optimize any business processes: HarePoint Workflow Manager Extensions and HarePoint Workflow Extensions for SharePoint Online.
You will find new SharePoint workflow actions:
Move List Item to Subfolder
Convert JSON to XML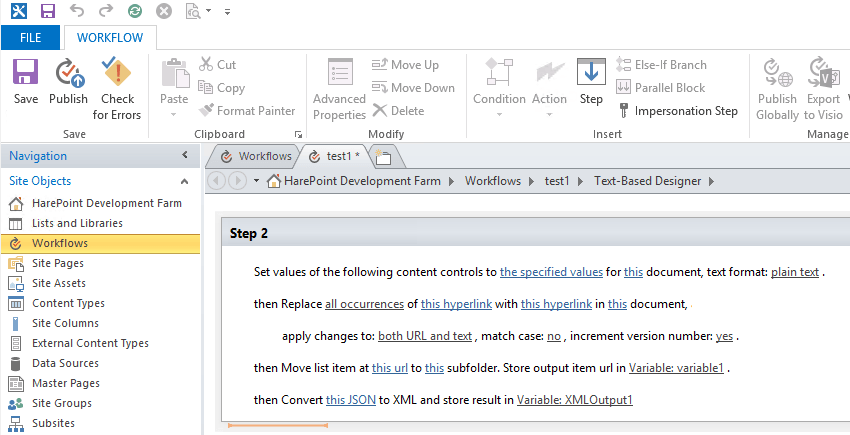 And other helpful updates:
E-mail actions now expand the recipients from SharePoint groups
New option (all/last occurrence) has been added into Update Word Document actions
SFTP (SSH) protocol is now available for FTP workflow actions
Fixed support of lookup fields in Execute SQL Command into List
The HarePoint team is always happy to receive your feedback and feature requests. Feel free to contact us.
You are welcome to learn more about the latest versions and schedule a live demo with one of our experts.