06/02/2022
We are happy to introduce a new version of HarePoint Workflow Extensions - an extremely powerful tool that provides more than 350 custom actions for advanced workflow authoring in Microsoft SharePoint Designer.
Since version 2.20, it is now fully compatible with SharePoint Server Subscription Edition. (And if you are looking for a cloud-based solution, make sure to check out another product: HarePoint Workflow Extensions for SharePoint Online.)
Also, you will find new SharePoint workflow actions:
Update Multiple Fields In Word Document
Replace External Hyperlink in Word Document
Move List Item to Subfolder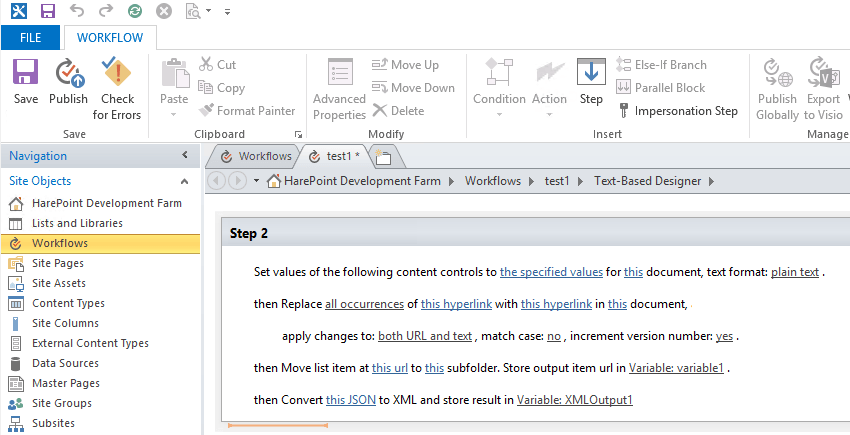 And other helpful updates:
SFTP (SSH) protocol is now available for FTP workflow actions
Fixed support of lookup fields in Execute SQL Command into List
Build String from List now supports field modifiers, e.g. <%fieldname:modifier%> (date, time: tolower, toupper, trim)
The HarePoint team is always happy to receive your feedback and feature requests. Feel free to contact us.
You can download the latest version of HarePoint Workflow Extensions or request a live presentation of the product.