12/15/2022
Meet the new version of HarePoint Analytics for SharePoint Online that includes some outstanding new features as well as a range of requested reports.
Firstly, let's take a look at newly-added features in this latest version of Analytics. The most important one is a custom events tracking. You can track various custom on-page events that normally are not captured by the data collection mechanism: clicks on external links; usage of marketing or mailing campaigns; likes/comments/follows; activity within custom web parts and many more. This feature allows you to get an essential scope of analytics data concerning visitor behaviour, actual activity and efficiency of their actions. The custom events tracking is based on a JavaScript tracker that can be added to web pages; it collects and passes data to HarePoint Analytics storage. The out-of-the-box dashboard "Custom events" in Power BI reports will display the captured custom events.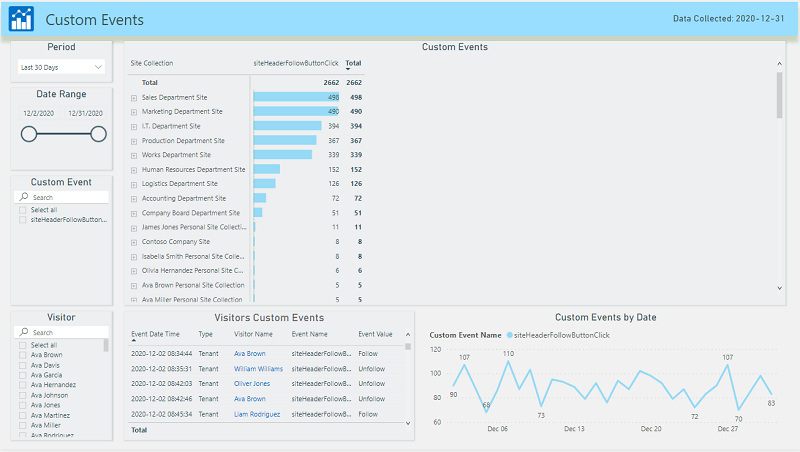 A detailed overview of the custom events tracking including samples and settings description is available in the product documentation.
The next significant improvement is support of PnP Modern Search Web Part (v.3 and v.4), which has been requested by many users of HarePoint Analytics. This SharePoint Online modern Web Part provides the opportunity to create flexible and personalized search across website pages.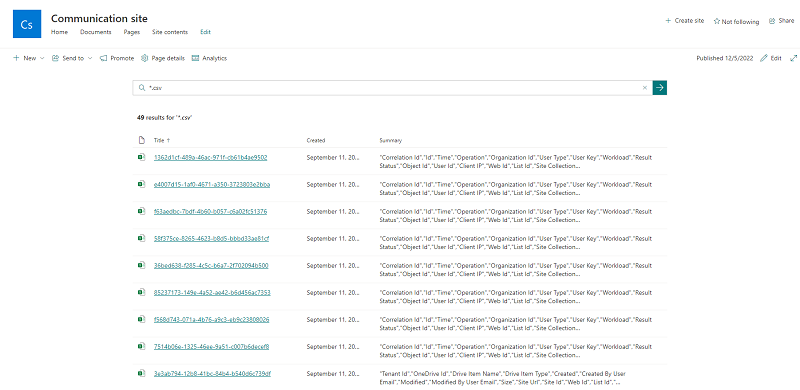 Lastly, the data collection process for huge environments can be accelerated now. There are limits for the maximum number of simultaneous requests with App Registration, so if the user has a lot of data and there are problems with collecting and processing by the day's end, an option to speed up data collection has been added. This allows reports with maximally up-to-date data to be presented within time constraints.

The new Power Bi reports are also present in the introduced version of the product. There are 'Custom Events' report mentioned above; a 'Sync Activity' report that allows checking data regarding file synchronization between SharePoint and user devices; 'Visitor Geography' that shows visitors geolocation details and 'Device Usage' that provides info about used devices, operating systems and browsers.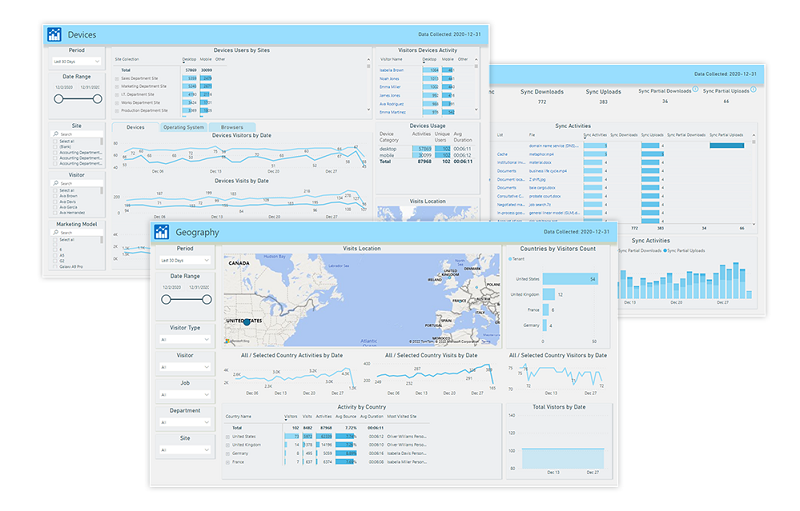 The standard product reports also have had some improvements along with minor fixes on the Client Portal.
You are always welcome to update the solution on the HarePoint Analytics for SharePoint Online homepage.