03/21/2019
We are proud to announce the new version of HarePoint Content and Workflow Migrator. This efficient tool allows easy migration of SharePoint Lists, Content Types, Document libraries and workflows.
Migration is possible among different SharePoint platforms and versions in a couple of clicks; multiple lists, document libraries, and workflows can be uploaded or downloaded. The new version is fully compatible with Microsoft SharePoint Server 2019 and with the latest SharePoint Online updates.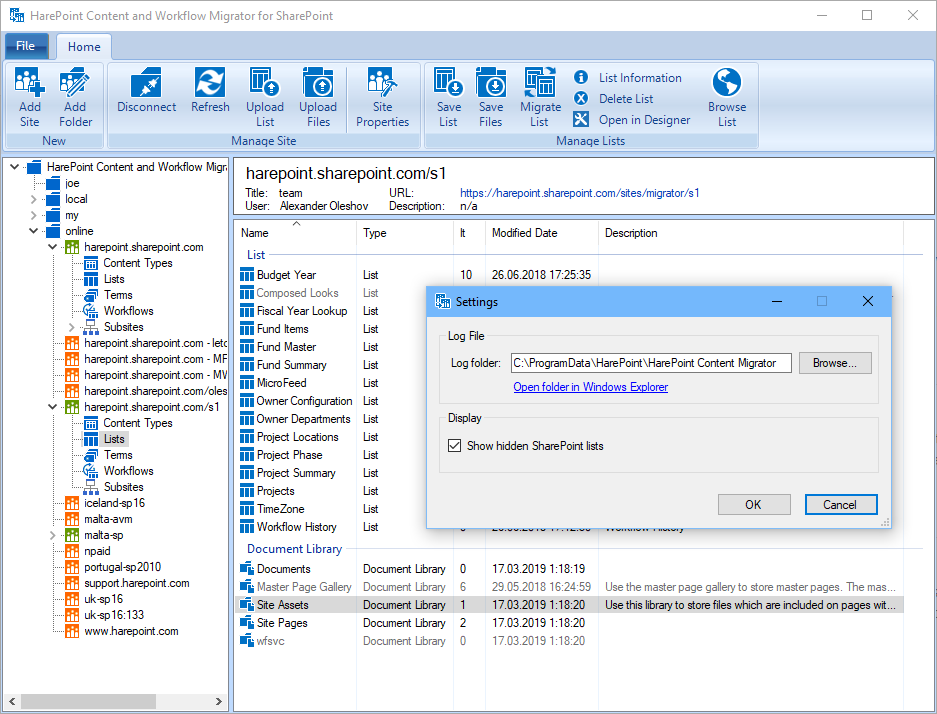 Additionally, we would like to announce the following improvements and changes:
New feature to show hidden SharePoint lists.
Hidden lists are grayed out.
Fix for downloading file versions created by a deleted user.
Additional retry attempt in case of "Operation has timed out" error.
Retry dialogue for network connection errors has been added.
Additional attempt to download Content Types in case of a failure.
Fix for uploading large lists from a file.
Fix for View saving.
Interface improved to migrate more than 32 lists.
Fix for sub-folder migration from lists with 5000+ items.
Fix for downloading list columns.
Fix for SharePoint 2013 Workflow creation date error.
Improved operations with Lookup fields.
You are welcome to download the new version of the product from the HarePoint Content and Workflow Migrator homepage.