06/16/2022
New version of HarePoint Analytics for SharePoint Online presents the data collection filters feature. This feature is critical for the cases when user doesn't need to collect analytical data for all sites and site collections in the SharePoint Online tenant, but he would like to look at reports only for specific sites, or vice versa, exclude specific sites from reporting by some reasons.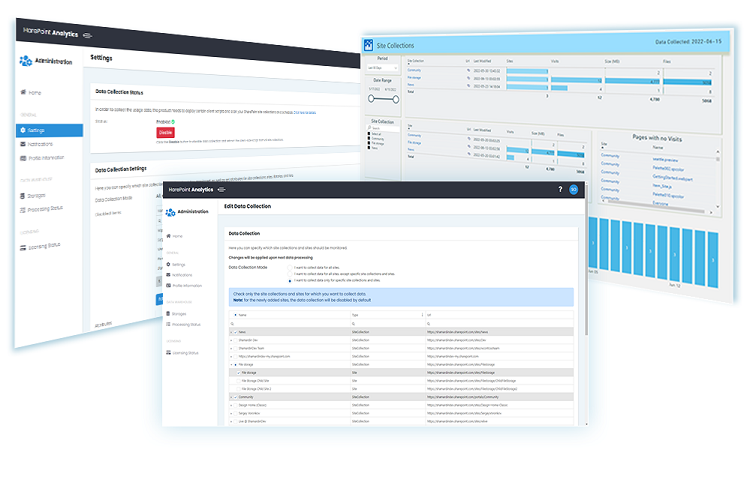 You can limit your data collection scope either during the first installation of the product, or at any time later in the product settings. The process is quite simple; it's performed with step-by-step wizard and can be completed in some minutes. The detailed overview of data collection filtering settings provides you the detailed corresponding information.
There are also some minor fixes and improvements in the product reports and UI; you are always welcome to update the solution on the HarePoint Analytics for SharePoint Online homepage.