07/02/2019
We would like to present a new version of HarePoint Workflow Designer - the intelligent and reliable visual editor that allows you to build and edit workflows in all SharePoint environments: Online and On-premises.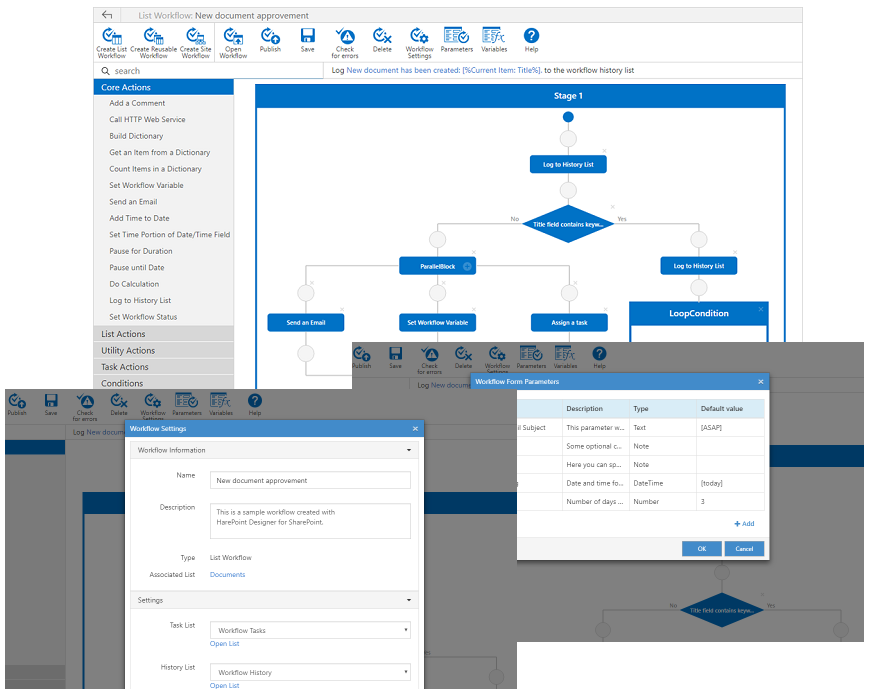 The presented version of the product is fully compatible with Microsoft SharePoint 2019, we also realized some minor improvements in the app's UI and functional features.
The product provides the opportunity to develop and edit workflows directly in your browser with handy graphic editor, you don't need to deploy any additions apps; workflows created in SharePoint Designer can be easily opened and edited in HarePoint Workflow Designer and vice-versa.
It's also important to remind that the Designer allows to operate with all standard workflow activities and also 300+ activities included in Workflow Extension solutions may be used for workflows authoring. HarePoint Workflow Designer is a completed freeware, both for commercial and non-commercial usage.
You can get (or update) the app on the HarePoint Workflow Designer homepage.