12/11/2017
We are glad to introduce a new version of HarePoint HelpDesk for SharePoint - the essential solution for running efficient ticketing infrastructure on SharePoint sites and portals. The newly presented version of the product includes a range of new features and improvements.
First, we made improvements related to the search operations in the product: users can sort and filter the search results to display the requested information in the most convenient manner. It's also possible to set up the required number of search results displayed per page.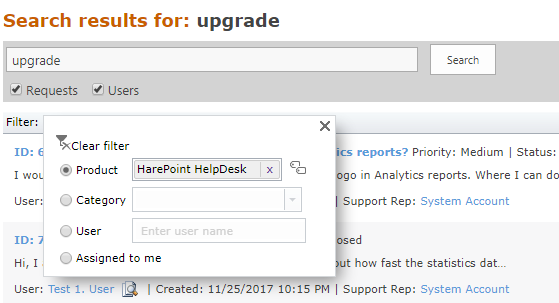 Secondly, the 'Filter' icon is displayed now in the dashboard column title when a filter is applied for this column. This feature assists technicians to understand that filters were applied and some tickets may not be displayed.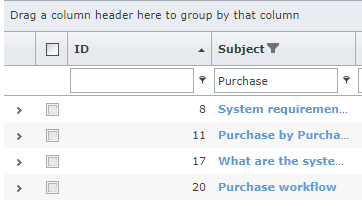 Other great news - we included a new HarePoint HelpDesk Diagnostics tool in the product. This tool simplifies 'on the fly' monitoring, diagnostics and resolving of the most common issues which may occur during the product installation or operation. This utility allows checking of the web.config modifications, gathering records from SharePoint ULS logs, and verification of the deployments and activation of the HelpDesk site features, timer jobs, resources etc. As a result, the user gets a report file which contains all the required information for the HarePoint support team for rapid and successful troubleshooting.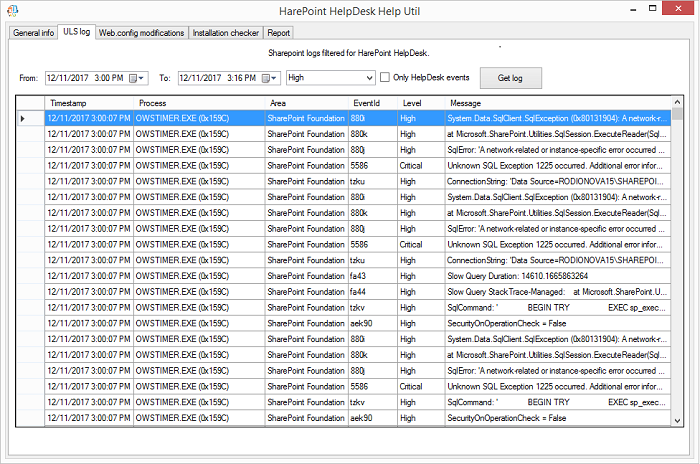 There are also a range of other changes and fixes in the presented version of HelpDesk: detailed information is placed on the product's Version History page.
You are always welcome to update the product at the HarePoint HelpDesk for SharePoint homepage.