03/27/2018
HarePoint Workflow Designer is a workflow designer app with an intelligent visual editor for SharePoint Online and SharePoint 2016 / 2013 on-premises. The product allows you to develop and manage SharePoint workflows right in browser. The handy visual interface represents workflows in flowchart mode and provides all the capabilities for fast and error-free development process that is suitable for experienced users as well as for beginners.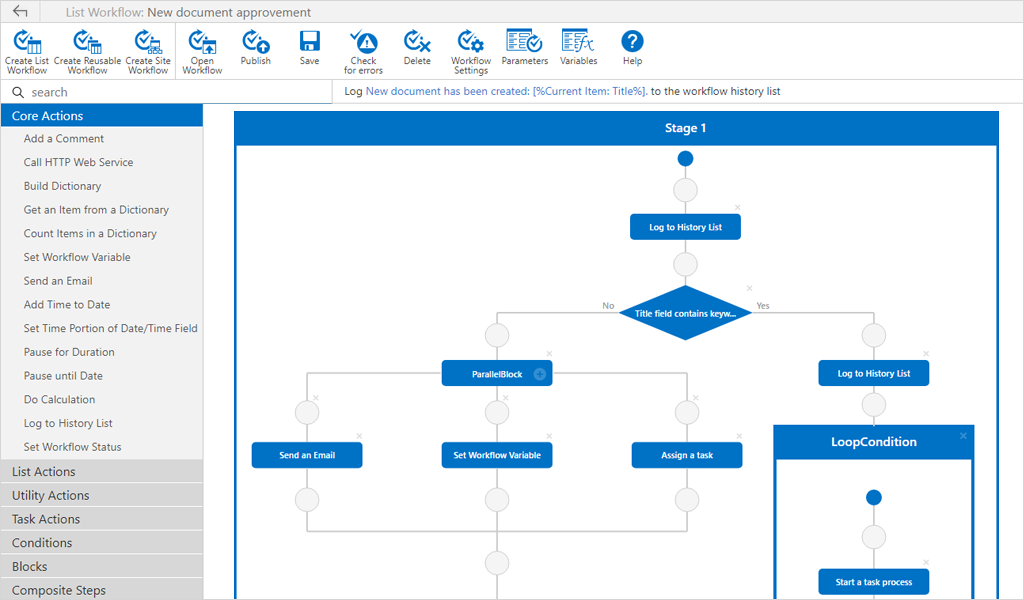 The main features of HarePoint Workflow Designer for SharePoint:
Advanced graphic interface for workflow development.
You don't need to deploy any additional apps - develop and edit workflows in your browser.
Full compatibility with SharePoint Online (Office 365) and SharePoint 2016 / 2013 on-premises.
Workflows created with the app can be open and edit in SharePoint Designer and vise-versa.
All standard workflow activities are supported, but more than 300 new activities from our Workflow Extensions can be applied.
And the most important thing - we offer HarePoint Workflow Designer as a FREEWARE, that is fully free-of-charge for commercial and non-commercial use!
You are welcome to get the detailed information about the app (including free download) on the HarePoint Workflow Designer homepage.