03/14/2017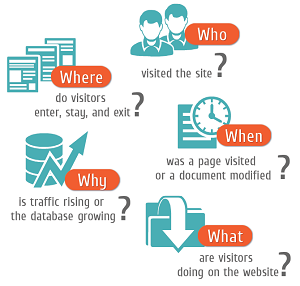 We've published a new article, "SharePoint usage reports: how to measure site usage with HarePoint Analytics". It's possible to say that 100% of all users who have successfully deployed SharePoint as corporate site or intranet portal are faced with measurement issues concerning how the portal is utilized and its function.
The most obvious questions are related with visitor traffic dynamics, visitor behavior and portal content usage. There are many examples and illustrations from our practice; a common one is the situation where some important content is lost or unavailable to a number of users because the site editor has published it with navigation errors or in an inaccessible section of the portal. The article provides a brief overview of SharePoint site usage issues covered by HarePoint Analytics - from the case above to others, such as workflow statuses and SharePoint farm performance.
The conclusion of the article has some short 'hot' facts about Analytics, and these first impressions may peak your interest in comprehensive acquaintance with the product. The facts mentioned will assist you to assess how the main features of HarePoint Analytics will benefit your organization.
Check out this article in HarePoint blog or go to the HarePoint's Facebook if you would like to leave your comments or opinion.