02/08/2022
We are glad to present the updated HarePoint Analytics for SharePoint Online - the solution that provides the vital information regarding your SharePoint sites and users; everything required for efficient management and optimization.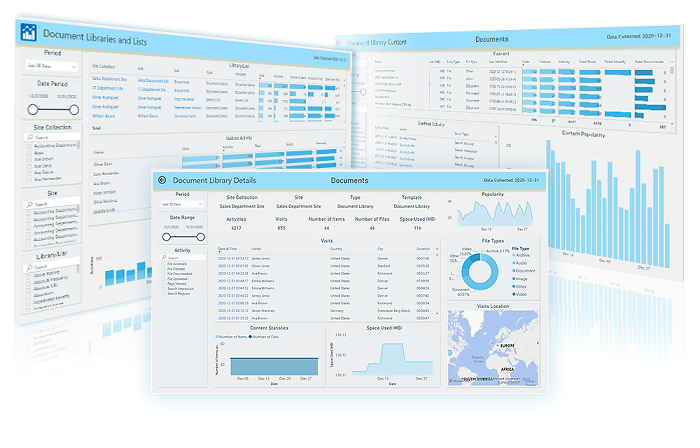 Today's version of the product contains the following important updates:
The monitoring tools included in the client portal have been significantly extended and improved. Now users can get details immediately and be informed where data collection scripts were deployed successfully and where not. In cases where any issues occur, detailed information is available for clarification.
The tenant connection wizard has been modified to resolve possible issues with account creation in some configurations.
The updated data collecting and processing progress bar more accurately calculates time for these processes.
New data type - User data flow - can be collected now! We'll add the corresponding reports in the next update of Analytics.
New reports in Power BI are available: 'Document Libraries and List Details' and 'Document Libraries and Lists Summary'. There are also some improvements in the Power BI dashboards.
You are always welcome to update the solution on the HarePoint Analytics for SharePoint Online homepage.