12/18/2017
We are proud to present to you a new version of HarePoint Content and Workflow Migrator. This efficient migration tool allows easy migration of SharePoint Lists, Content Types, Document libraries and SharePoint workflows. Migration is possible between different SharePoint platforms and versions in a couple of clicks; multiple lists, document libraries and workflows can be uploaded/downloaded.
We would like to announce the following improvements and changes in the new-presented 3.1.1 version:
the product is fully compatible with the latest versions of SharePoint Online now;
the migration of complex lists (lists containing calculated fields, column Validation Formula, etc.) has been significantly improved;
the product requires .NET Framework 4.5.2 for installation, deployment and usage since the presented version.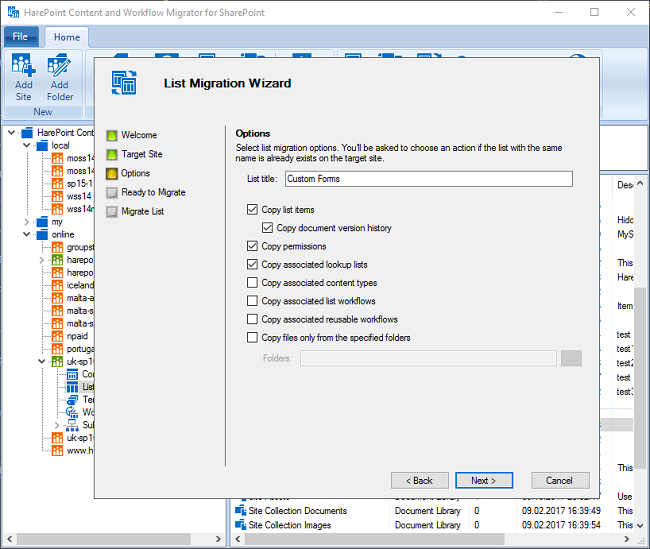 You are welcome to download the new version of the product on the HarePoint Content and Workflow Migrator homepage.