11/27/2020
We are happy to present a new version of HarePoint Multi-Factor Authentication - the effective solution that provides secure user access to SharePoint portals and sites using two-factor authentication.
Due to large customer demand, we've added a new authentication method: code sent by email. This well-known and proven option hasn't lost its position and is still very popular and appreciated by users. The email address to send the code is taken from the SharePoint User Profile; the verification message is sent using SharePoint outgoing email settings. The message template can be easily edited in the product settings.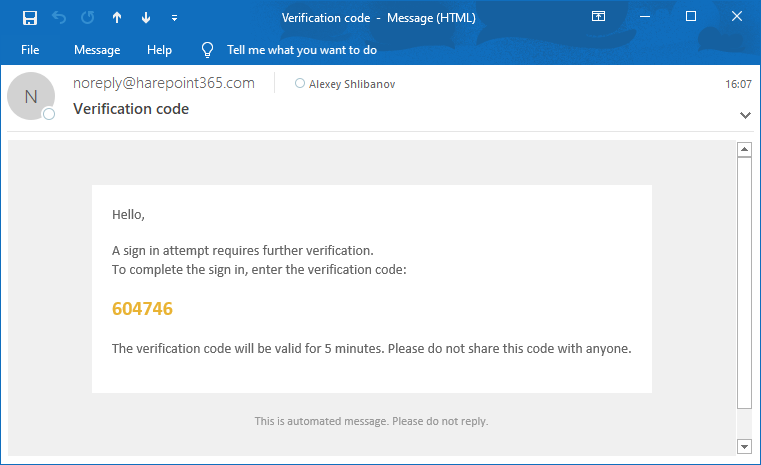 We believe the newly-added method will be useful and helpful, and will add another layer of security to your SharePoint. We are always open to your ideas and requests about improving our products, so don't hesitate to share your thoughts with us.
You are welcome to get detailed information about the solution on the HarePoint MFA homepage.