03/27/2017
We have released a new version of HarePoint HelpDesk for SharePoint with new features, improved existing functionality and corrections of previous errors.
HarePoint HelpDesk is a unique solution that lets you construct a complete ticketing system for your SharePoint environment in minutes and manage it easily and efficiently, organizing the full processing cycle of user requests. These latest updates affect all the main modules: the web part for creating tickets, the module for processing incoming email and converting them into tickets, the user and technician interface, and the security module. This article covers the most important of these changes:
Knowledge Base for HarePoint HelpDesk for SharePoint
HarePoint HelpDesk for SharePoint incorporates basic Knowledge Base functionality. Using the KB, Users can get information relevant to there questions immediately without even submitting a new request. This can notably reduce the load and the Support Department and speed up solving issues.
A new feature makes it possible to create special Knowledge Base articles visible only to Technicians (for internal use only). Such articles cannot be used when replying to a User, and they will not be suggested to Users automatically. This functionality allows technicians to store up useful information and to organize information among themselves directly in the HelpDesk without creating inconveniently long lists of articles from which to choose when answering tickets. These articles can contain more detailed information than the articles meant for public use.

Junk E-mail Filter rules
Another improvement for the Junk E-mail Filter. Sometimes it is more convenient for Users to receive support by e-mail only, rather than logging into SharePoint and using a page with the User Console. HarePoint HelpDesk supports this scenario. E-mail support provides an additional way to create requests or to comment on them. However, in some cases, we need to create a filter in order to avoid creation of unnecessary requests or accounts automatically. A typical example of this is the need to filter «out of the office» messages and other autoreplies.
It is possible to define rules in the filter junk e-mails in HarePoint HelpDesk. Е-mail messages that match those rules will be marked as junk and no new Requests or Users will be created by them. In the new version, there is a new option that allows multiple parameters to be used for filtering messages simultaneously.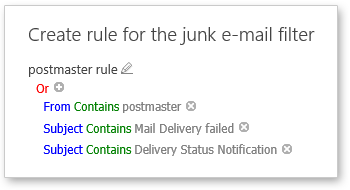 Custom E-mail Notification Templates
The previous versions of HarePoint HelpDesk for SharePoint had static lists for templates, which could only be edited by admins. In answer to the requests of many users, HarePoint development team has added not only editing of Email Notification Templates, but also the option to add new custom notification templates, so that they become available in the HarePoint HelpDesk settings and SharePoint Designer.
Special html-files that are stored in the SharePoint folder are used by HarePoint HelpDesk as templates for generating notifications sent by e-mail. A notification with a new template can be sent using a workflow activity: activity - Send a HarePoint HelpDesk Notification. Special macros can be used in the message template to be replaced with the values of corresponding parameters from the ticket or user before sending.
For example, you can:
setup sending different notifications in different languages according to the workflow logic;
send additional or custom messages to a supervisor;
notify users that their requests are still in progress;
and many other situations where the default templates do not cover the situation.
Aside from all this, now there is an option to turn Email Notifications on or off in the HelpDesk settings without the use of SharePoint Designer.
You can find the detailed description of all the required steps in the Modify notification templates section of the Administrator Guide.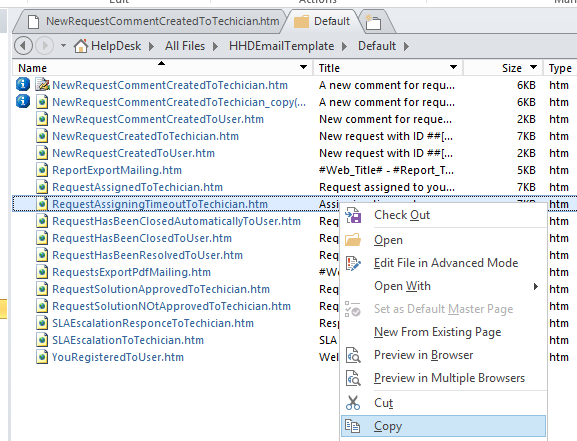 Also new in this version:
Fixed: Option to attach a file to a task now appears in the HarePoint HelpDesk dashboard.
Fix in the product automation algorithms: now the status of a closed request is not changed to Open when the technician adds an internal comment or updates the resolution comment.
Fixed: Improved logic for KB article suggestions when user is creating a new ticket.
Fixed: Multiple Users Fields now available for use when creating custom fields in the request form.
And much more. The full list of improvements in the new version can be reviewed here.
You are welcome to get the new version of the software on HarePoint HelpDesk for SharePoint homepage.