12/17/2019
A new version of HarePoint Workflow Extensions is available with 300+ actions for authoring custom workflows, including improved features:
Download and Upload Multiples Files from FTP Server
Along with current FTP-related workflow actions for authorization and managing directories, files and list items between SharePoint and FTP servers, we added two new ones that allows to upload and download documents in bulk.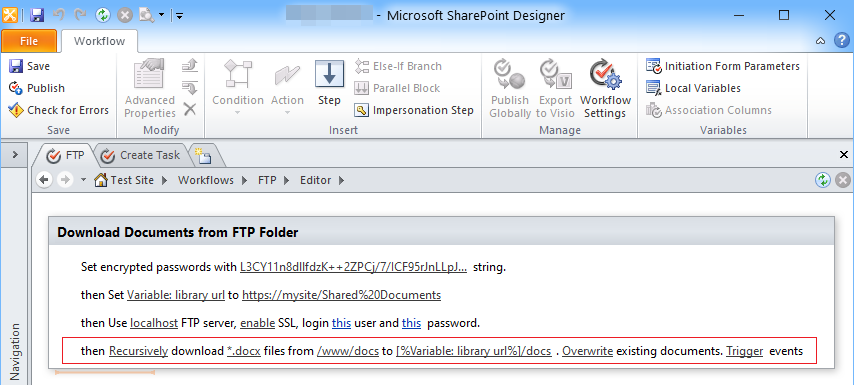 Insert a Watermark in Word Documents
New action allows to add a watermark in DOCX files automatically. Note, that a similar workflow action for PDF files is also available.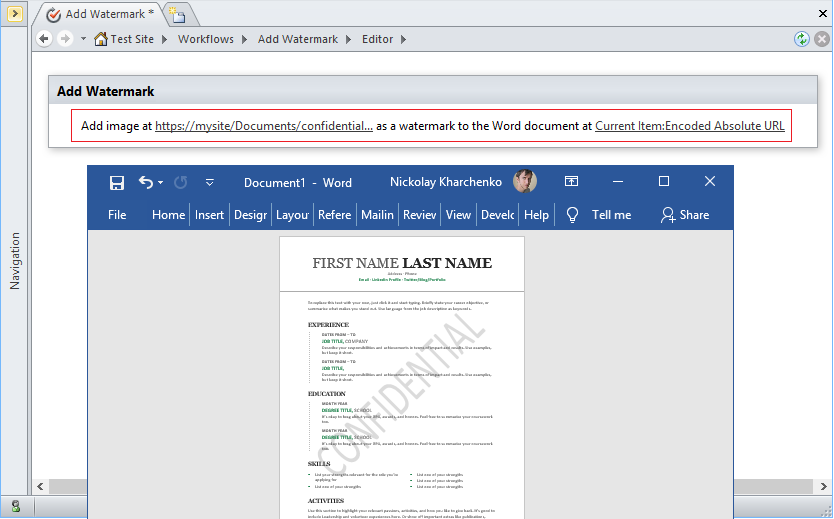 Other updates and improvements:
FTP-related actions now use FluentFTP library.
Update List Item at URL now tries to update list items several times when a save conflict occurs.
Set User's Attribute in Active Directory action now correctly updates the canonicalName attribute to allow object renaming.
Bug in Send Meeting Request action has been fixed.
The HarePoint team is always happy to receive your feedback and feature requests. Feel free to contact us.
You can download the latest version of HarePoint Workflow Extensions or request a live presentation of the product.
Note that we also offer solutions for SharePoint 2013 workflow platform: for both SharePoint Online and On-Premises deployment.