09/30/2013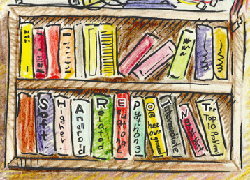 We would like to present a new section of the HarePoint website - the 'Weekly Comic'! We are going to place funny artwork weekly, picturing subjects that are strongly related to SharePoint (and of course HarePoint products) development, deployment and generally what life with SharePoint is like.
Being a development company, we are faced with a variety of technical cases every day, and some of these cases are very amusing. "Hm-mm," thought our team as they got out their pencils, "it'd be a great idea to produce and share some pointed humor!". The first result is now presented for your attention. We plan to publish one picture per week to add some fun to the monotony around SharePoint :)
Of course if you have any ideas or scenarios for the artworks - you are welcome to tell us about it and we promise to put it up and give you credit!