12/25/2019
We are glad to present the new version of HarePoint Analytics - the reporting solution for SharePoint that provides the vital information from your SharePoint portal: all the details about users and their behavior; operations with documents, libraries, lists; search usage; social interactions - everything required for successful portal management, optimization and evolution.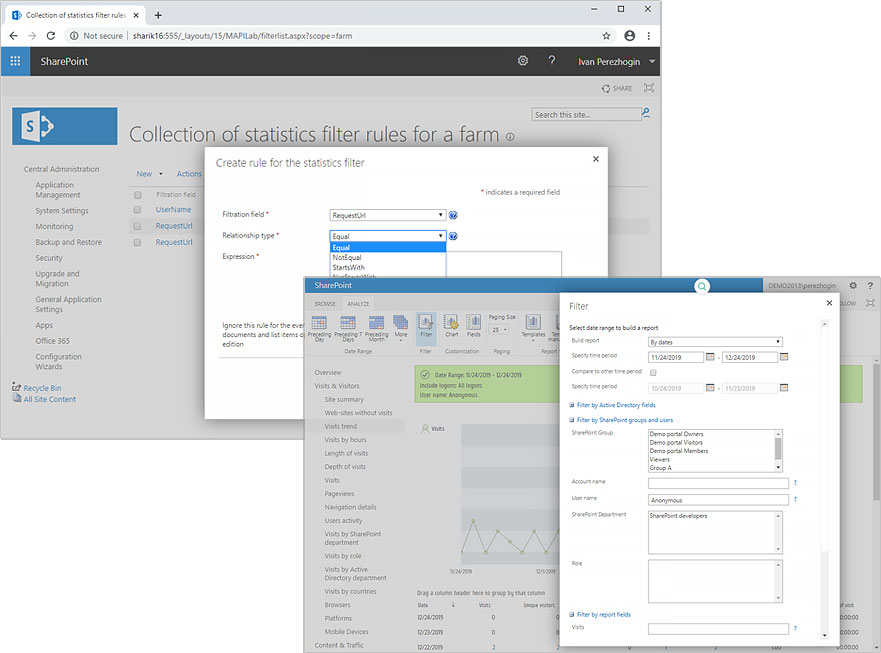 This newest version doesn't have great changes in the set of reports or UI improvements, but it is an important release because the performance of the 'Periodic data collection' timer job is significantly enhanced. This speeds up data collection for sites, document libraries and lists. Previously, the product performed full scanning to prepare data for processing every time; now incremental data collection as well as full collection scheduling is possible.
This approach allows you to get daily data very fast by using the incremental mode and, for example, run full data collection on a monthly basis. In the most cases, users don't require incremental data collection, so this policy is inactive by default. But it can be critical for huge and distributed environments where full data collection is complex and resource-intensive process - in this case, incremental data collection helps avoid slowdowns.
Secondly, filtering by anonymous users is available in all product reports now. This feature is in high demand for users who have internet-facing sites or corporate portals where anonymous access is accepted.
Also, we have improved the search queries' tracking procedure. Unclear queries will not be added in the queue database and thus will not slow down data processing.
As always, you can review the full list of the improvements and fixes in the new version and download the updated version of the product on the HarePoint Analytics for SharePoint homepage.