12/06/2018
HarePoint Workflow Designer is a free-of-charge workflow designer tool with a handy visual editor for SharePoint. It provides you with vast capabilities to develop, edit and manage workflows right in your browser. Workflows are represented step-by-step in a flow chart view, allowing you to picture the structure and logic that is executed — this significantly reduces the time needed to develop and fine tune your workflows.
In the new version:
SharePoint 2019 compatibility added;
Improved performance in Internet Explorer 11;
Minor bug fixed with clicks during vertical scrolling.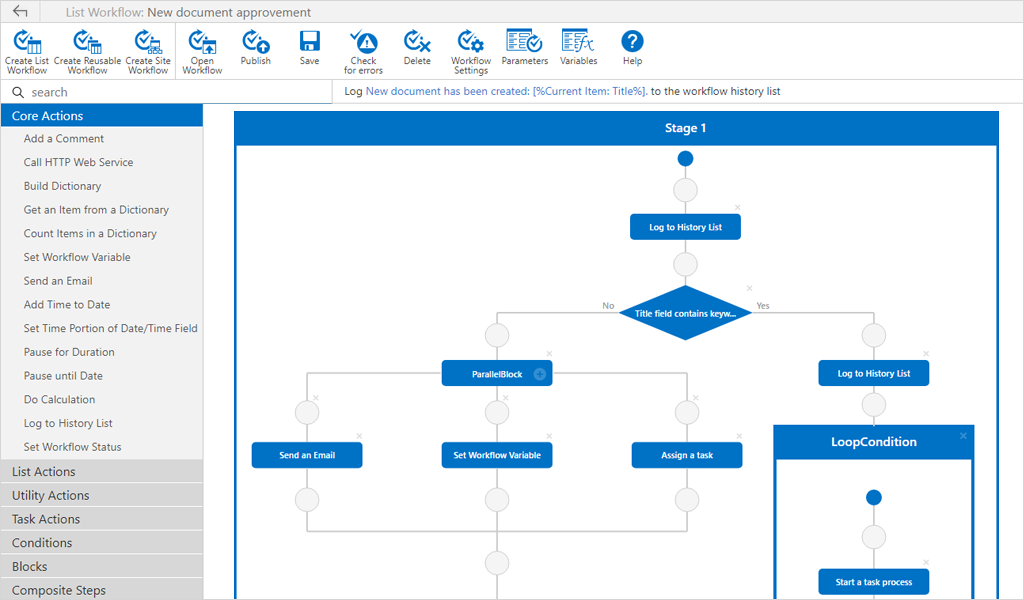 You are welcome to download the new versions of the free HarePoint Workflow Designer. Note that we offer two separate solutions: for SharePoint Online and On-Premises (2019, 2016, 2013).
HarePoint Workflow Designer supports all standard actions in SharePoint and can easily be expanded using the stunningly large set of additional activities available from HarePoint. These extensions let you create workflows of any level of complexity to address any business task without losing time developing activities on your own or on future support of them.