07/30/2019
We are glad to present a new version of HarePoint Workflow Scheduler. Well-known and popular tool for executing SharePoint workflows automatically, by schedule. With the product's assistance, it's easy to automate recurring business processes, explore the existed workflows with different parameters, and understand server's performance better by running workflows with specified frequency. And it's completely free for both commercial and non-commercial use.
The new 1.7 version is now compatible with Microsoft SharePoint Server 2019 (SharePoint 2010 workflow platform only).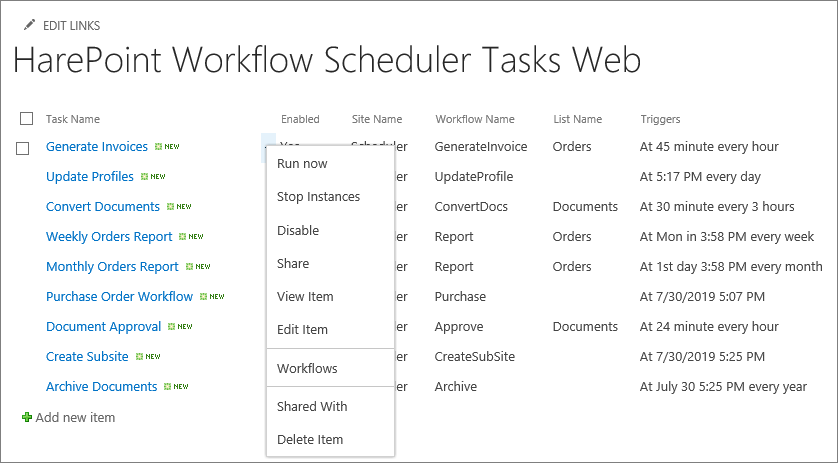 Also in this version:
A problem with detection and displaying of a workflow instance status has been resolved.
The product version number now displayed in the product settings.
Other minor interface changes.
Feel free to try or update it from the HarePoint Workflow Scheduler homepage.
We are also would like to note that HarePoint Workflow Scheduler is a complementary solution for HarePoint Workflow Extension: more than 300 custom workflow activities for advanced workflow authoring.