09/11/2014
We would like to announce a new version of HarePoint Content and Workflow Migrator - efficient solution for smart and error-free migration of all SharePoint objects between different environments.
The new version of the product (v.2.1) makes possible to migrate managed metadata among Microsoft SharePoint Server 2013 / 2010 environments as well as between on-premise SharePoint and Office 365. The intelligible interface allows you to navigate through term store and specify term sets or term groups for migration easily; you also can perform migration to / from remote SharePoint environment at once or save data to the file and move it later.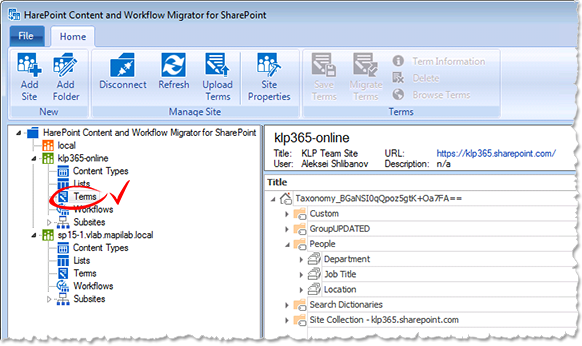 The full list of improvements in the new version can be reviewed here. You are welcome to update your version of download free 30-day trial of the product and the HarePoint Content and Workflow Migrator homepage.