12/22/2011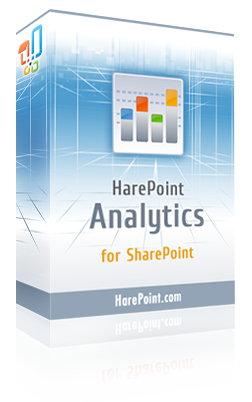 We are glad to inf​orm you about the new name and new versions of our well-known software product MAPILab Statistics for SharePoint 2007/2010.
The product obtains the new name: HarePoint Analytics for SharePoint, and the new homepage: HarePoint.com
HarePoint Analytics for SharePoint is an effective web-analytics, user behavior analysis and trend building solution for corporate intranet portals and Internet sites based on the SharePoint platform.
There are a lot of improvements in the new versions of the software (for SharePoint 2007 and SharePoint 2010): new reports, new features in current reports, interface improvements and so on.
You are welcome to get detailed information about the new version at the version's history page and download the new versions of HarePoint Analytics. ​​