11/15/2016
It is not too late to join HarePoint at the European SharePoint Conference in Vienna!
The result of the first conference day was more than 15 conversations and product demos for event attendees. There also were beneficial meetings with our partners from Austria, Turkey, Germany and Sweden. An interesting note is that our visitors demonstrate great interest in the on premise solutions - there were only a few questions about our products for Office 365 / SharePoint Online.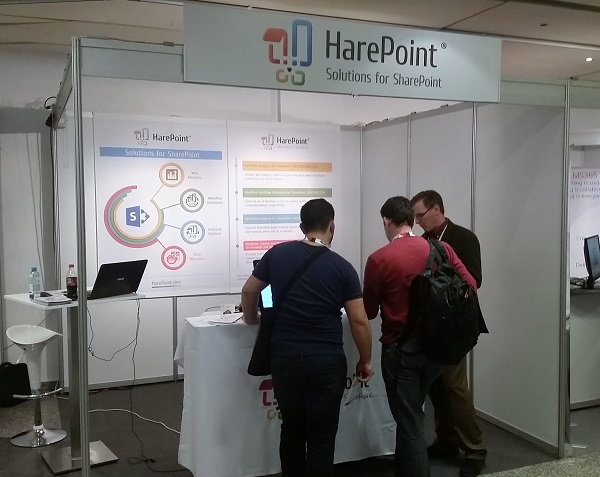 We are proud to introduce our Workflow Extensions for SharePoint 2016 on ESPC16, and we've gotten requests for implementation already, but as usual, HarePoint Analytics is the leading product among visitors wanting demonstrations. And of course, our helpdesk platform for SharePoint is generating a stream of questions and leads.
Andrey Manchuk, HarePoint CEO shares his first impression from ESPC 2016: "Being focused on the European markets, this event provides us really great opportunity to demonstrate our products not only to our prospective customers, but also to our EU partners and resellers. The main benefit is a chance to meet dozens of them in one place, discuss all matters and get a common vision for further activities."
European SharePoint Conference is annual tradition since 2010, gathering the SharePoint and Office 365 leaders from around the world in one European location for the largest conference of its kind.
You are welcome to visit our booth #36 next days - the conference is open till November 17.