07/15/2015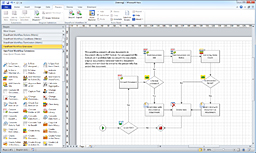 ​​We would like to announce a new version of our award-wining workflow authoring solution for SharePoint 2013 and 2010: HarePoint Workflow Extensions v.2.3. In the new version of the product:
7 new actions to work with MailChimp email marketing service;
"Create Site Collection" action now supports custom .wsp templates;
New action "Add New Row into Excel Document";
Action "Update Word Document" has been updated to support HTML tables;
New actions "Set OAuth Authentication" and "Send HTTP OAuth Request" are available.
You are welcome to review a full list of product activities and update the product from the HarePoint Workflow Extensions homepage.​​​​