02/17/2017
We would like to announce a new version of HarePoint Content and Workflow Migrator - efficient solution for smart and error-free migration of all SharePoint objects between different environments.
The new version of the product makes possible to migrate both customized .ASPX and InfoPath Form pages from any supported SharePoint.
This updated version also contains the following improvements and fixes:
Migration of View and related .ASPX files fixed.
Fix for SharePoint Foundation (missing formservice.asmx).
Fixed compatibility issues with old version of SharePoint 2010 without recommended patched.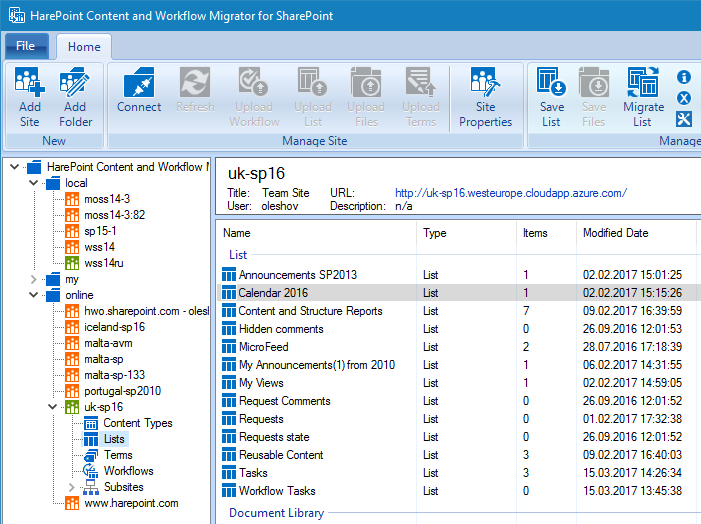 The full list of improvements in the new version can be reviewed here. You are welcome to update your version of download free 30-day trial of the product and the HarePoint Content and Workflow Migrator homepage.