04/16/2021
We are glad to present a new version of HarePoint Analytics for SharePoint - the featured solution for professional and comprehensive analytics in SharePoint On-premise.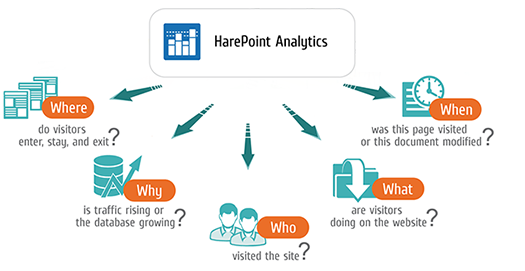 The presented version of the product includes a range of improvements and updates; the most important ones are listed below:
Firstly, we have added the session duration policy to control and manage the duration of the user session. This policy makes it possible to indicate the time of session duration according to your exact requirements for getting the most accurate results in your reports.
Secondly, the newly added support for Lookup fields of documents and lists metadata can significantly extend the scale of your operations with metadata and improve the taxonomy facilities as a result.
Finally, there is a new tool to export/import the settings of the Analytics using the command line. This feature can fit some specific requirements related to the solution settings management and transfer.
You can review the full list of the updates and get the updated version of the product on the HarePoint Analytics for SharePoint homepage.